Welcome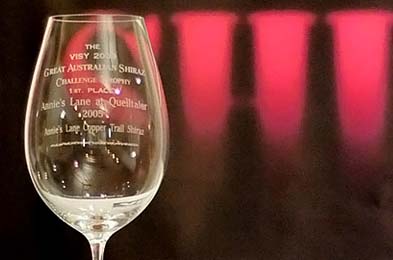 STOP PRESS:W Salter & Son has won the 2013 Visy Great Australian Shiraz Challenge Trophy with its 2012 Pepperjack Shiraz. Click here to view the results.
Now in its 19th year, the Great Australian Shiraz Challenge has become one of Australia's most prestigious wine awards.
The Challenge is a unique opportunity for Australia's premier red winemakers to showcase their Shiraz and to reinforce the reputation of the variety as a national and international wine icon.
The 2013 Challenge continues the spectacular evolution of the event over the last 18 years.
I commend the Visy Great Australian Shiraz Challenge to you as one of Australia's most prestigious and highly respected wine awards. The event has also played an important role in creating considerable consumer awareness in this iconic Australian grape variety. I encourage you to take up the challenge and enter one or more of your Shiraz in this year's event.

Alister Purbrick, Chairman, Great Australian Shiraz Challenge
Wine, completed entry form and entry payment must reach Tahbilk Winery
no later than 4.30 PM Friday, 13 September 2013.