About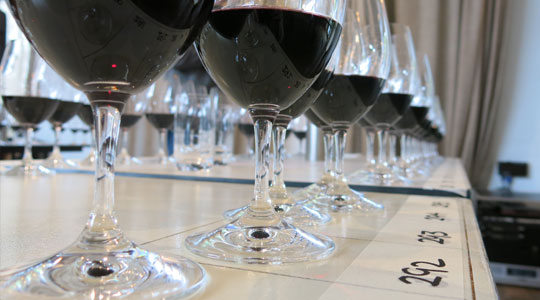 The Great Australian Shiraz Challenge has become Australia's most preeminent, prestigious and valuable single class wine competition and in 2022, celebrates its 28th Anniversary.
Saint Martin Oak returns as event naming rights sponsor in 2022; the Challenge Committee also acknowledges the invaluable support from Sanector, Orora Glass, Rentons Labels, RASV, Winetitles and Leocata's Transport.
The Challenge is a unique opportunity for Australia's premier red winemakers to showcase their Shiraz, benchmark winemaking and regional points of differences and assist with reinforcing the reputation of the variety as a national and international wine icon.
In consideration of COVID-19, The Great Australian Shiraz Challenge Committee will follow and implement ASVO Hygiene best practices where necessary for the 2022 judging.
The 2022 Challenge continues the spectacular evolution of the event over the last 28 years; wines entered are classed and tasted based on climate and regional points of difference, this ensures all entries are judged fairly and objectively. In 2016, individual State based trophies and the best Shiraz over 5 years old were introduced and in 2021, the Best Organic Shiraz Trophy acknowledged Winemakers commitment to this category; 2022 will also see the introduction of a Sparkling Shiraz class further enhancing the appeal of the Challenge.
"I commend the Saint Martin, 2022 Great Australian Shiraz Challenge, to you as one of Australia's most prestigious and highly respected wine awards. The event has also played an important role in creating considerable consumer awareness in this iconic Australian grape variety. I encourage you to take up the challenge and enter one or more of your Shiraz in this year's event."
Alister Purbrick
Chairman, Great Australian Shiraz Challenge